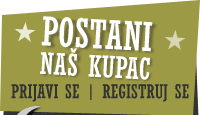 Električni klavir Casio GP-500
by Casio
Casio vam predstavlja iz nove kolekcije klavira famozni model GP-500 sa pojačalom velike snage i kvaliteta reprodukcije zvuka na 6 zvučnika koji su ugradjeni u šasiju klavira. Mehanika je Bechstein (najpoznatiji koncertni klaviri na svetu)
Grand Hammer Action podrazumeva da je puna dirka, drvena i otežana kao na koncertnom klaviru.
Poseduje i 26 različitih zvukova kao i Hall simulator i Concert Play funkciju.
· Layer
This function layers two timbres, such as soft piano sounds combined with bowed string instruments, perfectly suited for ballads as well as slow and romantic songs.
· Split
Possibility of dividing the keyboard into two zones playing differing timbres, e. g. bass with your left hand and piano or vibraphone with your right hand when playing jazz or swing.
· Duet mode
This feature is designed, just like "Split", to divide the keyboard into two zones. However, in this case, the range and the timbre are identical. This feature allows two musicians to play a piano duet or to practice together on one instrument.
· Transpose function
The transpose function shifts the scale on the keyboard by a set interval, e.g. so that an F would be played with the C-key.
· Octave shift
This setting shifts the octaves on the keyboard to the more comfortable middle zone when playing pieces of music which require the musician to play on the very low or high zone of the keyboard.
· 256-note polyphony (max.)
Number of voices (tones) that a musical instrument can generate at the same time. Polyphony reflects a digital instrument's capability. This is particularly significant when playing on an advanced level, using the pedals or using several timbres at the same time.
· Touch response
Enables dynamic playing by differing sound intensity and sound behaviour in response to the keystroke. A light, slow stroke sounds soft and gentle while a hard stroke sounds loud and powerful.
· Damper Resonance
The nuances generated by pressing the damper pedal are authentically replicated.
· Lid Simulation
The Lid Simulator simulates the different sound characteristics (brighter/duller) when playing with an open or closed piano lid. There are four simulation levels to choose from depending on personal taste: open, removed, half open or closed.
· Brilliance
Digital effect that is used especially with piano timbres; the sound becomes brighter and more powerful (brilliance).
· Chorus
Digital effect used to double the timbre, making the sound more vibrant, broader and much livelier. This effect is used especially for digital piano or organ timbres.
· DSP effects
Digital signal processor; provides high-quality effects and sound shaping.
· Concert Play
· Audio recording function
The audio recording function enables the user to record in professional CD quality onto a USB storage medium or SD card (depending on the instrument). The recording can be burnt or played back on every common medium.
· Metronome
The metronome keeps the beat in the preset time signature as an orientation guide for tempo.
· USB flash memory port (storage medium)
Port used to connect customary USB storage media to your instrument for the purpose of data transfer.
· LC display with backlit
· Headphones (2x)
Possibility to connect standard headphones. When headphones are connected, no sound will be released through the instrument's speakers.
· Line IN (L/Mono,R)
Input (L/R with standard sockets) to connect an audio source with line level (e.g. another instrument or sound card) to an instrument.
· Line OUT (L/Mono, R)
Audio output on line level to plug the instrument into other professional devices such as PA or mixer console.
· MIDI (In, Out)
Input and output socket for 5-pin MIDI-plugs to connect MIDI compatible devices to each other.
· Including AC adaptor, score book, music stand